Although today I have my work totally focused on the emotional, psychological and behavioral connections of Design, I dedicate time for Digital Desing works. These works direct me to new studies and understanding of simple aesthetics, many times testable in a more pragmatic way.
A multinational project (Brazil and Netherlands) totally focused on design with minimalism and appreciation of the client's creativity. In this project I worked on 2 versions at different times. Gestalt laws applied in everyday life.
Visual Design for a kennel specializing in Border Collies dogs.
GSF Fiscal – Digital branding work focused on winning great partners. Success!
website
aesthetic results for some brands
Folder
folder
work done for advertising campaigns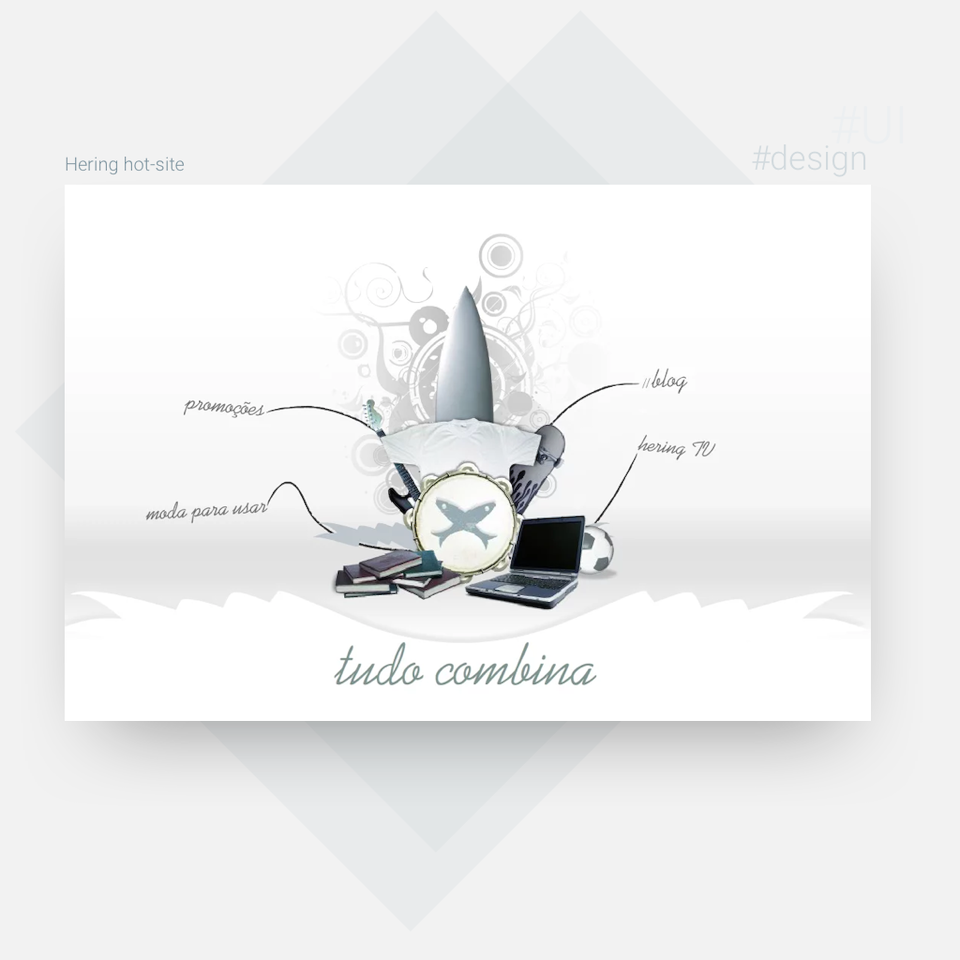 Not a very interesting hotsite …
Hotsite I produced for an English school campaign. The creative's proposal was to show that children evolved rapidly. Did it work?
Campaign to influence customers to update their data. Otherwise they could not be found, except for not very conventional signals :D
Creation for CCEE – Updating cadastral agents – sequential
Creation for CCEE – Updating cadastral agents – sequential
"An ant can carry up to 50 times its own weight. You're not an ant"
:/
"That's one small step for a man, one giant leap for mankind"
Sorry, Neil… :/
Magazine ad "If this page were the Mata Atlantica, this 'space' would be what was left of it" – The Atlantic Forest is virgin, wild forests that made up Brazil.
Poster of my old band.
Banner
I made a menu for this client. All his competitors copied it. I think it worked. hahaha