ABOUT
This work is part of the Design Challenge for Shuttle services.
In those examples, I try to demonstrate my Product Design approach for deliveries and solution.
PROBLEM STATEMENT
Traditional on-demand bus services for rural areas were implemented for years. Customers called the reservation center and buses arrived 1 hour later to pick them up. No online or mobile booking was available. Moreover, there was a lot of manual effort required to dispatch the ride request to the driver and vehicle.
See my process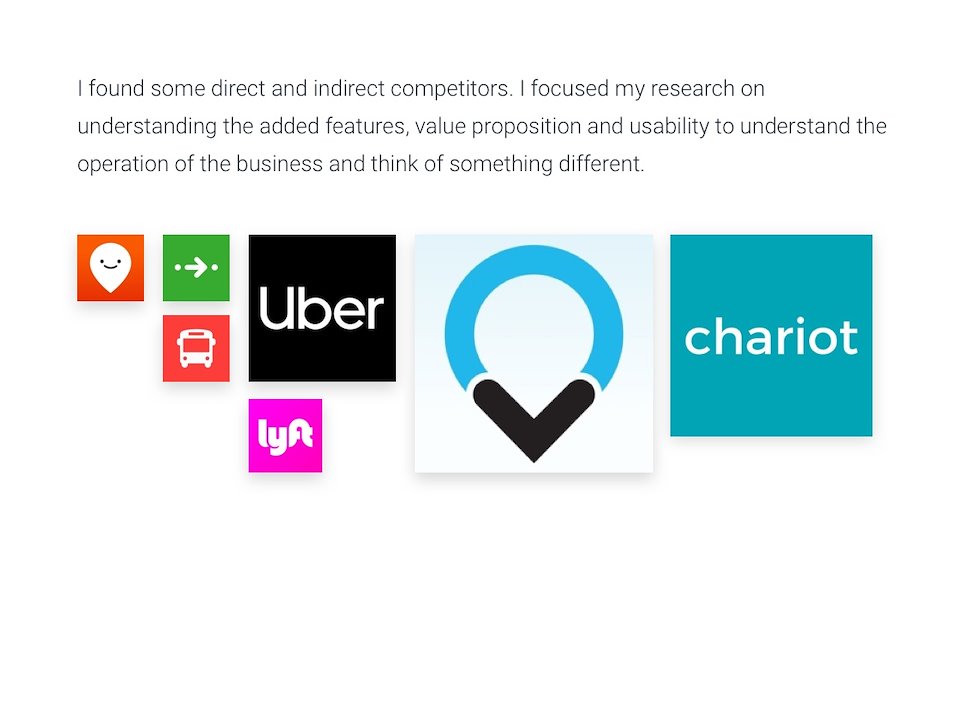 Persona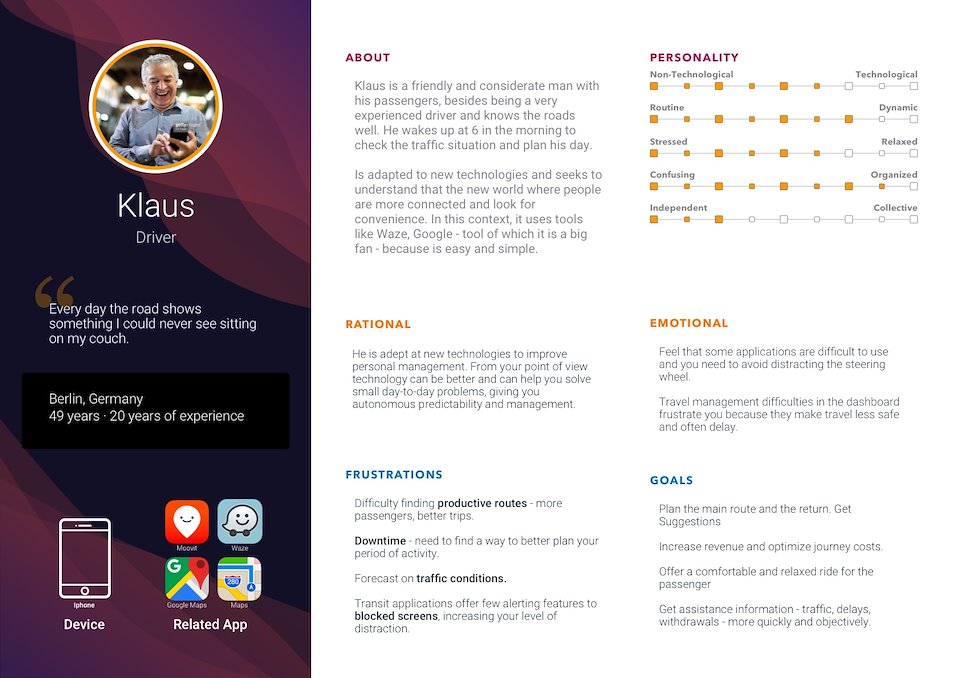 Map of Empathy and Story Map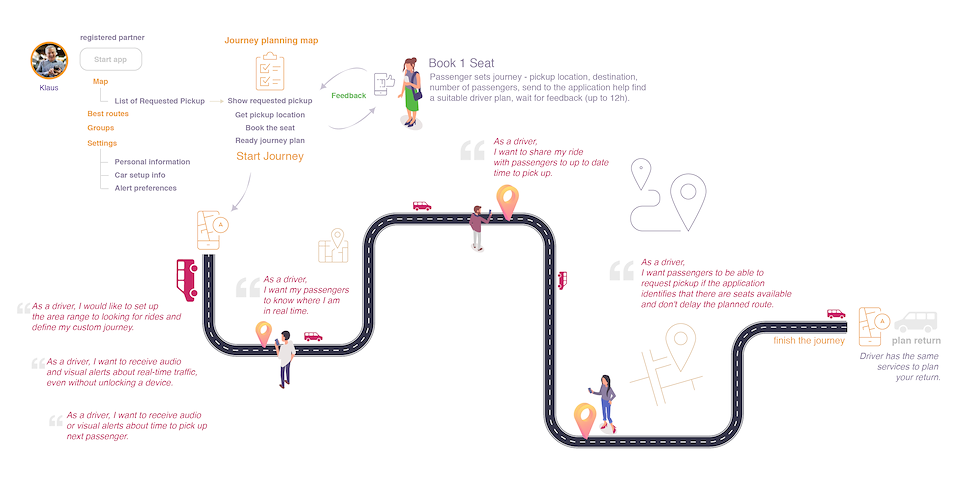 Product Concept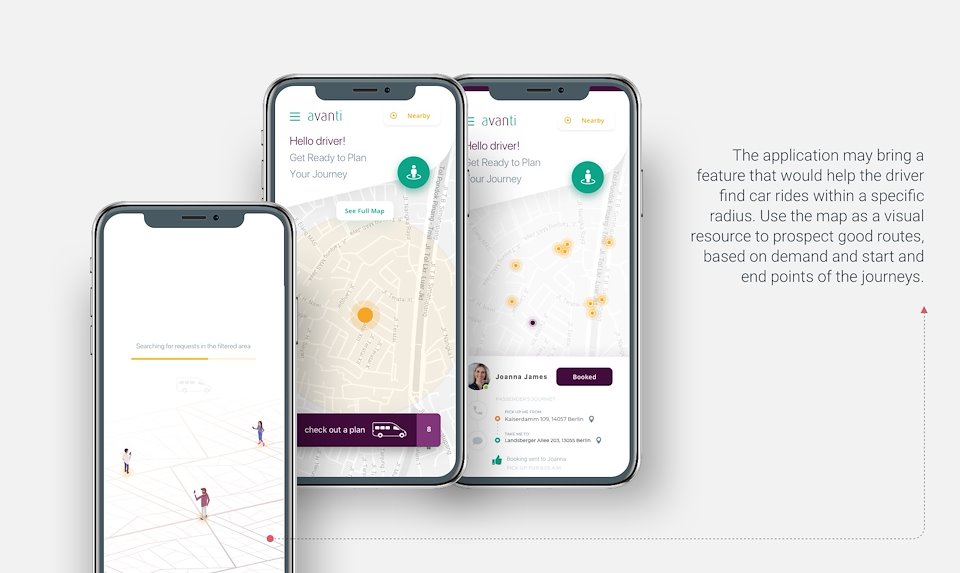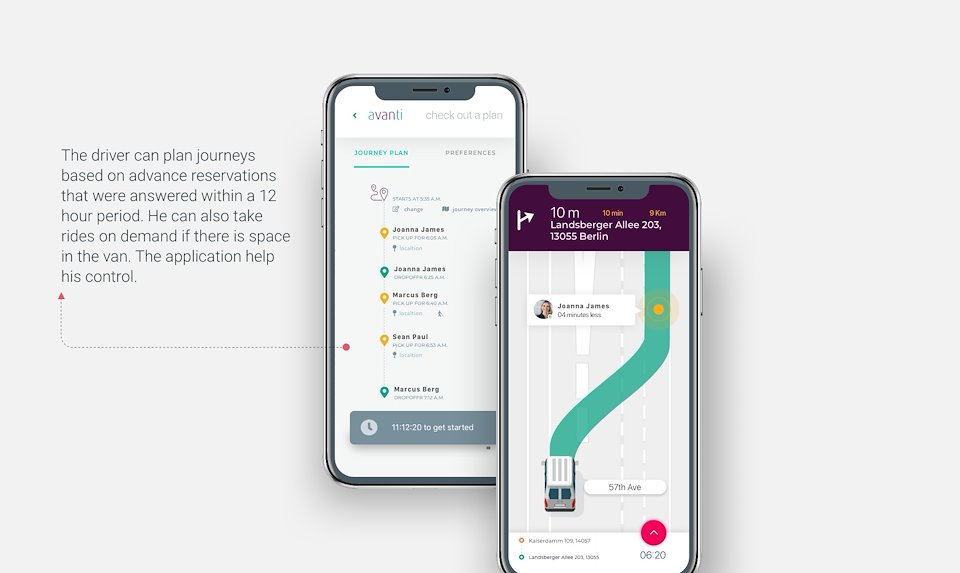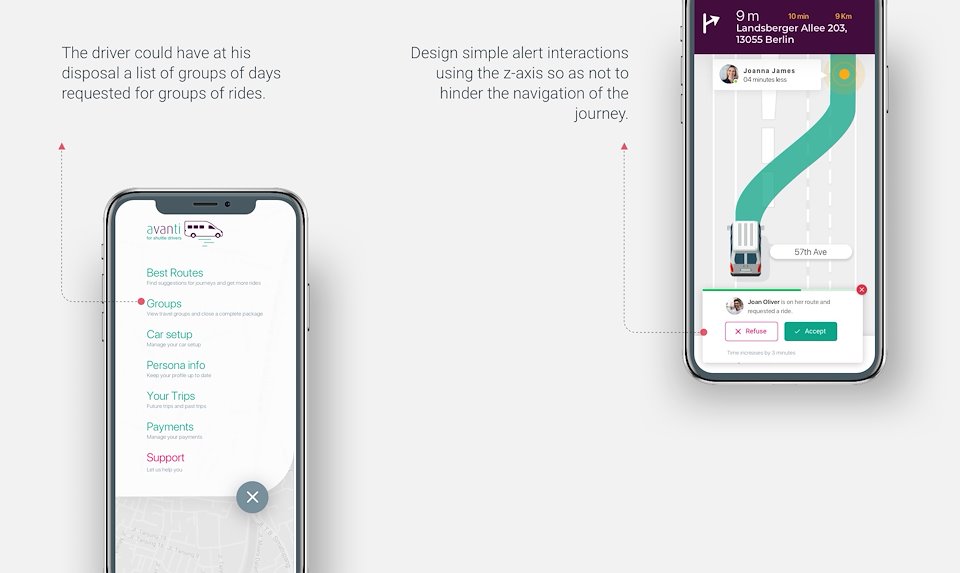 Branding identity
I created a fake brand to try to illustrate a potential product interface.